Flat Pack - Handmade Silver Statement Ring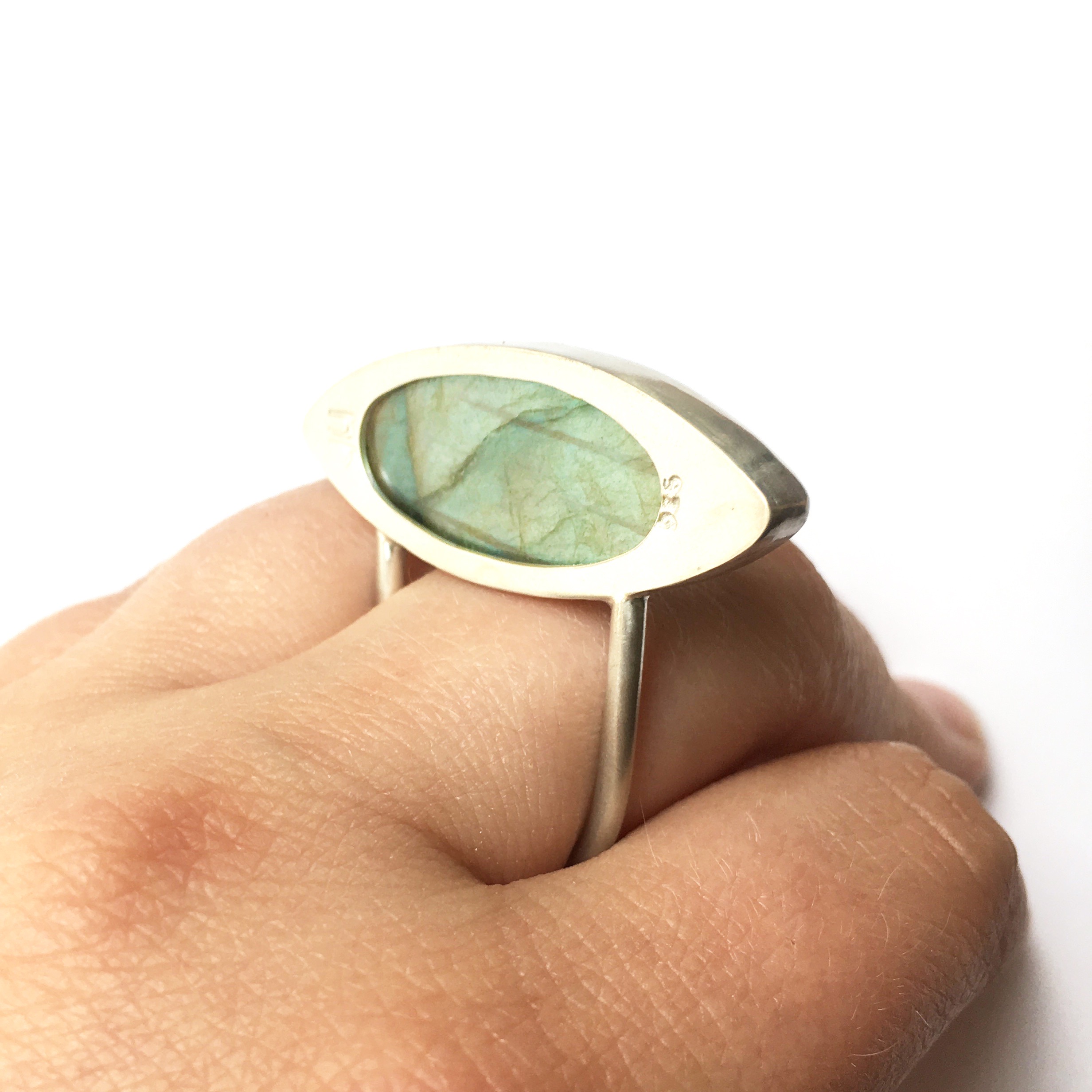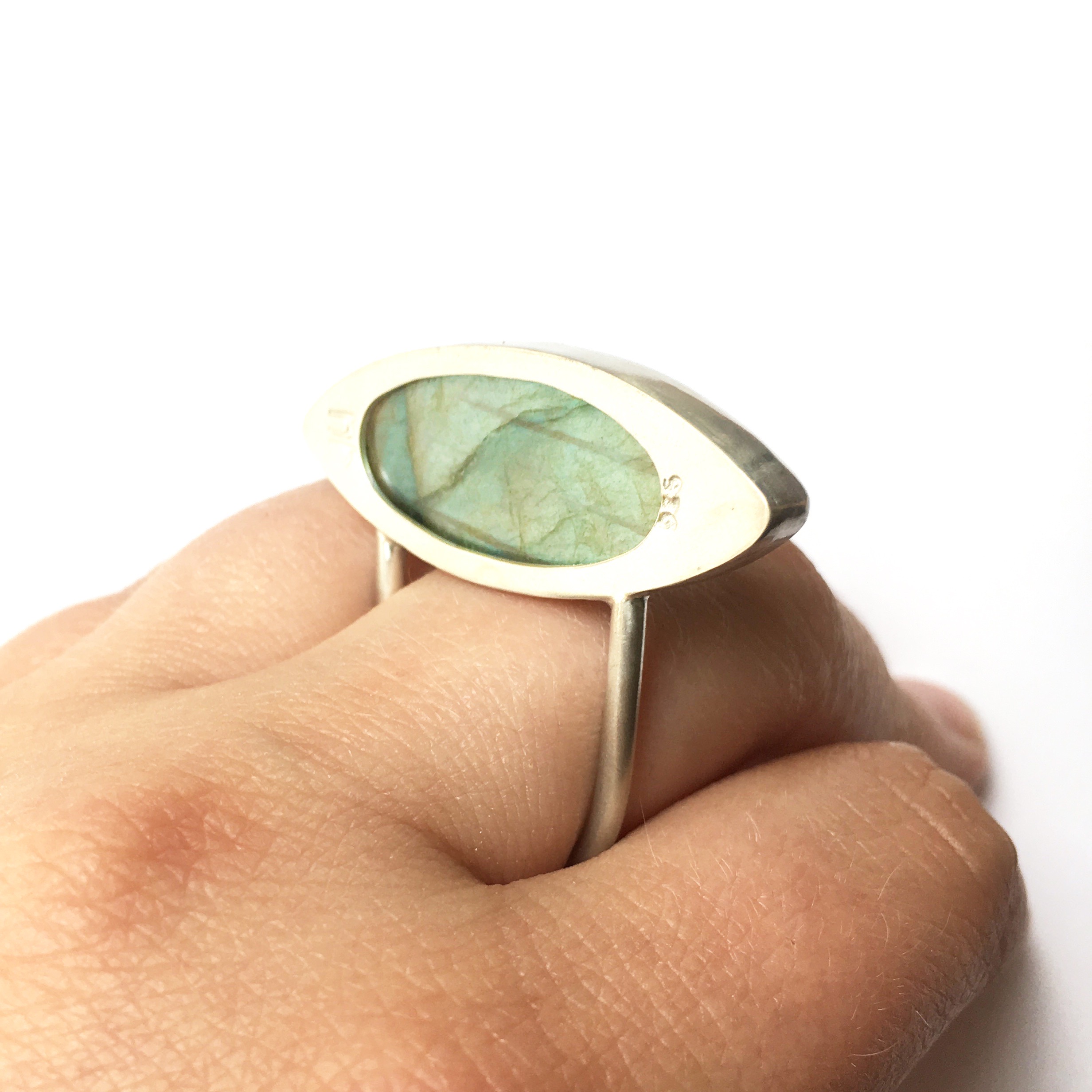 Flat Pack - Handmade Silver Statement Ring
(no assembly required)
I'm so excited to share this one with you. I've been trying to make my work more dimensional, but I feel like it often falls flat. So why not embrace it? This one started with a really simple idea and came out just how I envisioned.
- large marquise labradorite cabochon
- stone is set in a handmade bezel setting
- sterling silver u-shaped band
- polished sterling silver finish
- size 8.25
- hand crafted April 2019 in Seattle, WA.
Click here for order and shipping policies
Each one-of-a-kind piece is truly unique. I usually start with a gemstone or an idea and build from there. The gemstone tells me what to make, or the idea guides me, and I draw up some sketches. Then I start sawing, filing, and soldering the pieces of metal together. I set the stone, polish it, and it's ready to go out into the world. Each piece is handmade from a combination of recycled sterling silver, recycled 14k yellow gold, and semi-precious gemstones.
- All earring wires, posts, and backs are sterling silver
- Oxidized silver will wear into a unique patina over time. Polished silver will tarnish over time
- Chain lengths are listed, but can be customized on most necklaces for an additional fee
- Some rings can be easily resized. Please ask if you're interested in a ring in a different size. Go here to find your ring size https://findmyringsize.com/