Solid - Handmade Silver Statement Ring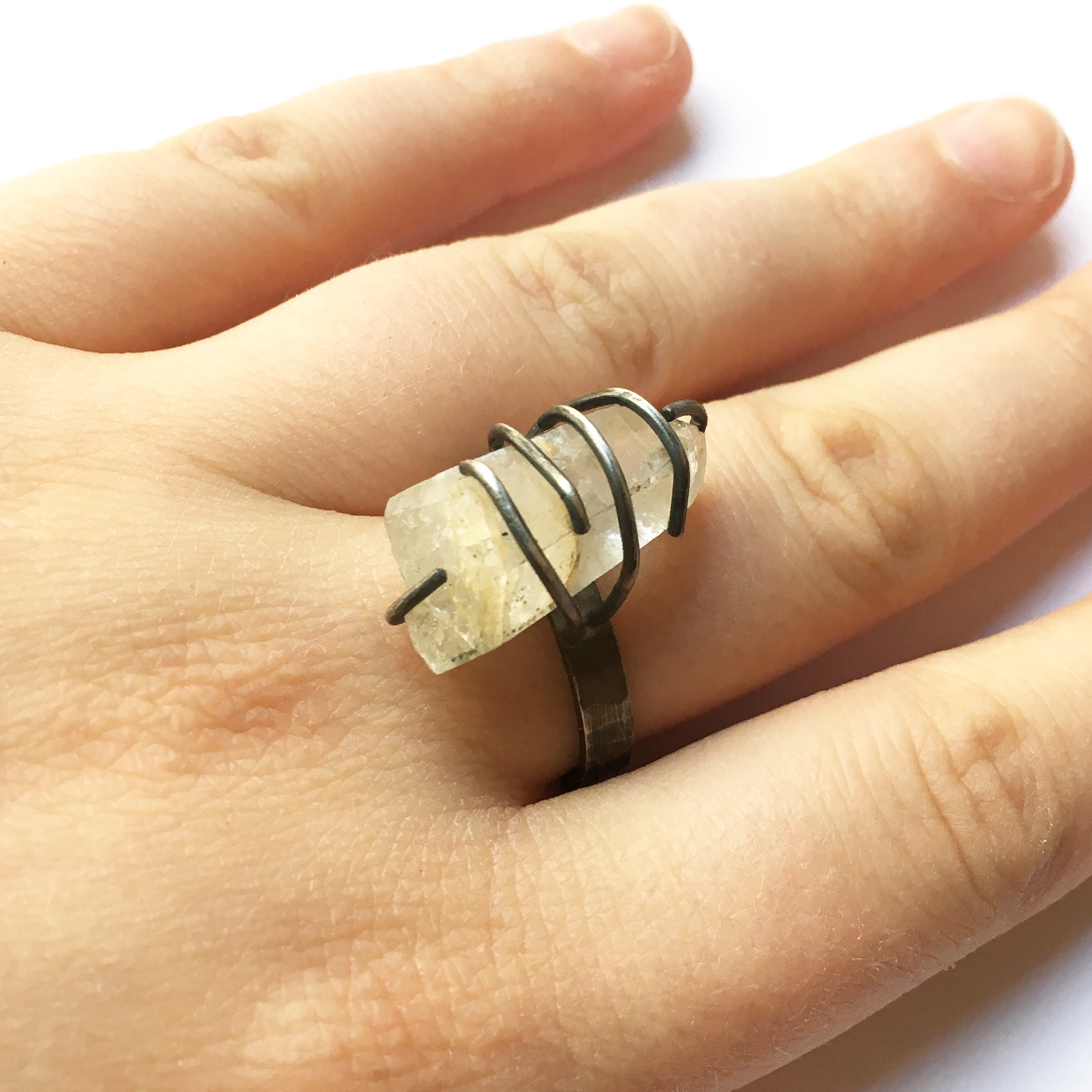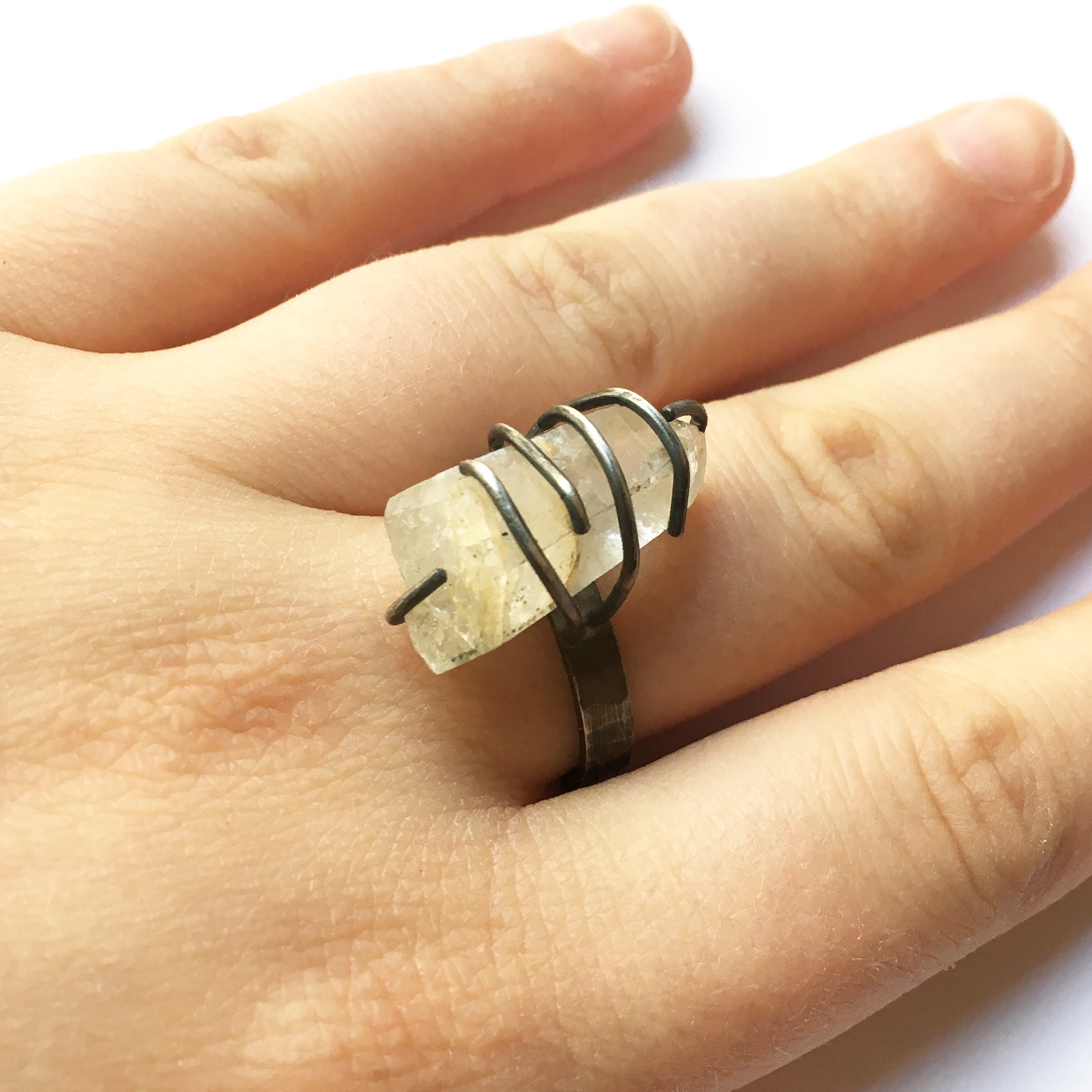 Solid - Handmade Silver Statement Ring
solid (adjective)
firm and stable in shape; not liquid or fluid.

having 3 dimensions
solid (noun)
a substance or object that is solid rather than liquid or fluid.
This ring is solid. The silver is solid. the quartz is solid. The quartz will solidly stay set in the silver. The ring will solidly stay on your finger (if your finger is the right size).
- large raw quartz stone
- stone is set in a handmade wire cage with prongs
- hammered rustic rectangular shank
- darkened and distressed sterling silver finish.
- size 9
- hand crafted March 2019 in Seattle, WA.
Click here for order and shipping policies
Each one-of-a-kind piece is truly unique. I usually start with a gemstone or an idea and build from there. The gemstone tells me what to make, or the idea guides me, and I draw up some sketches. Then I start sawing, filing, and soldering the pieces of metal together. I set the stone, polish it, and it's ready to go out into the world. Each piece is handmade from a combination of recycled sterling silver, recycled 14k yellow gold, and semi-precious gemstones.
- All earring wires, posts, and backs are sterling silver
- Oxidized silver will wear into a unique patina over time. Polished silver will tarnish over time
- Chain lengths are listed, but can be customized on most necklaces for an additional fee
- Some rings can be easily resized. Please ask if you're interested in a ring in a different size. Go here to find your ring size https://findmyringsize.com/