Triple Chain Dangles - Handmade Silver Earrings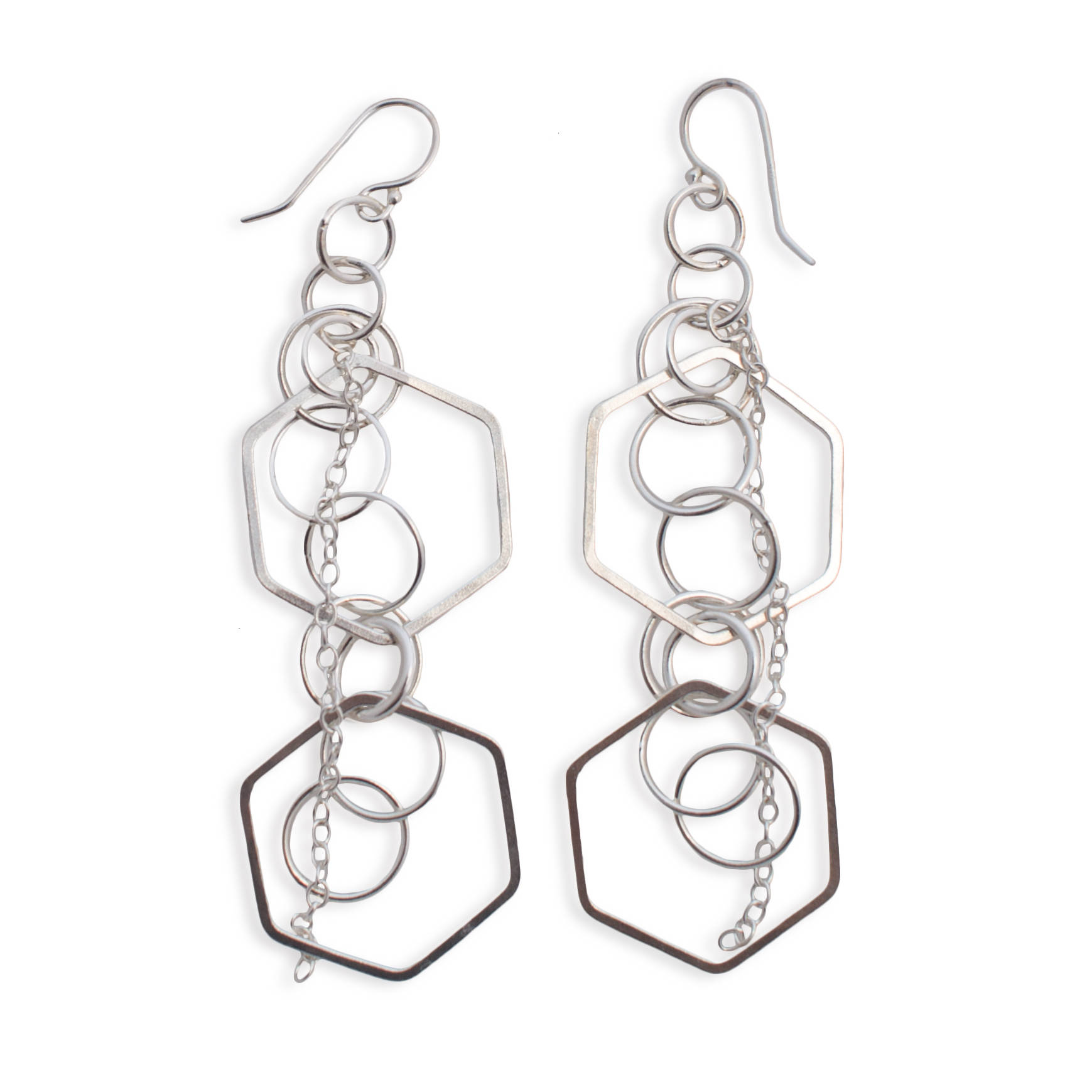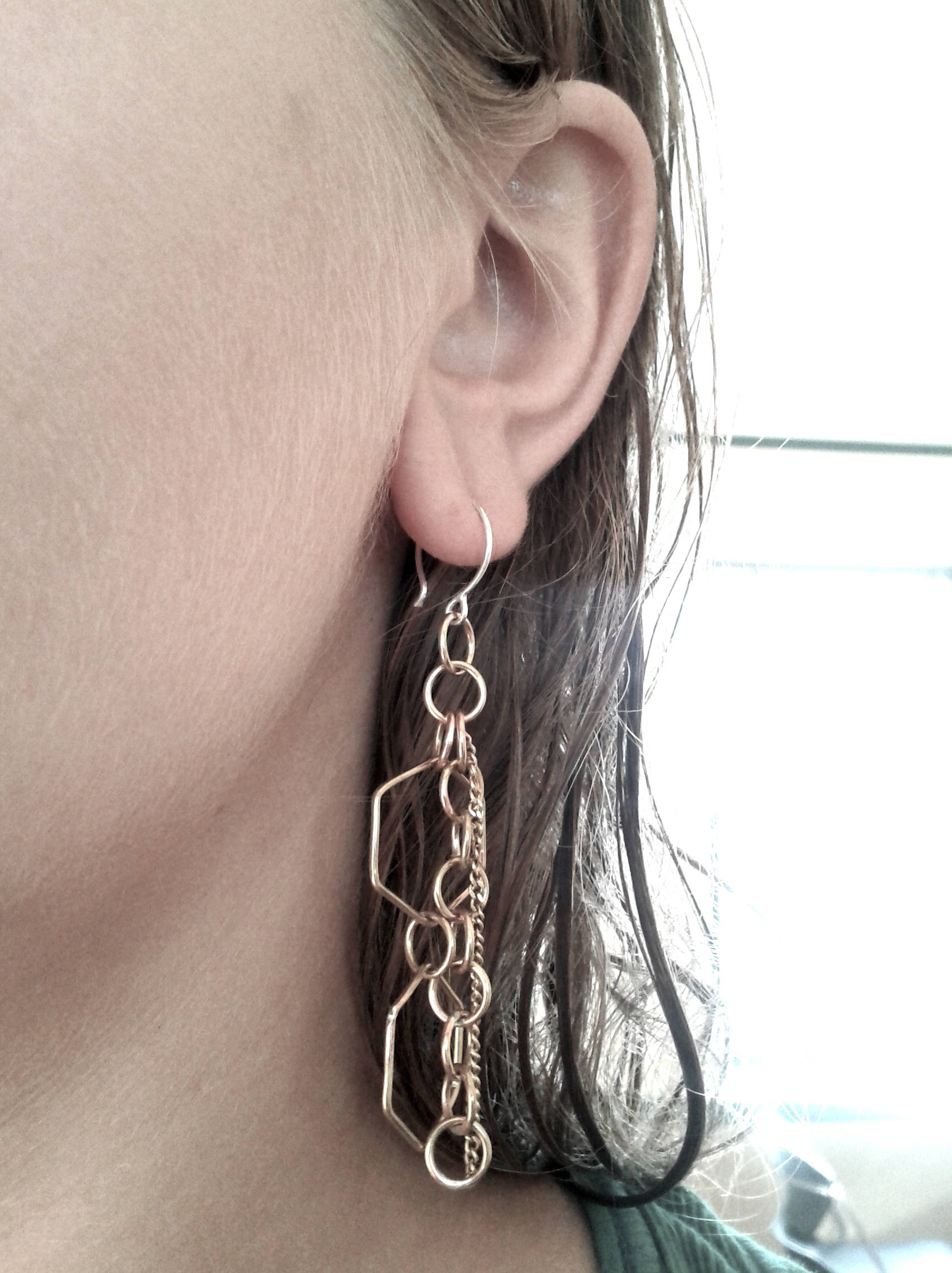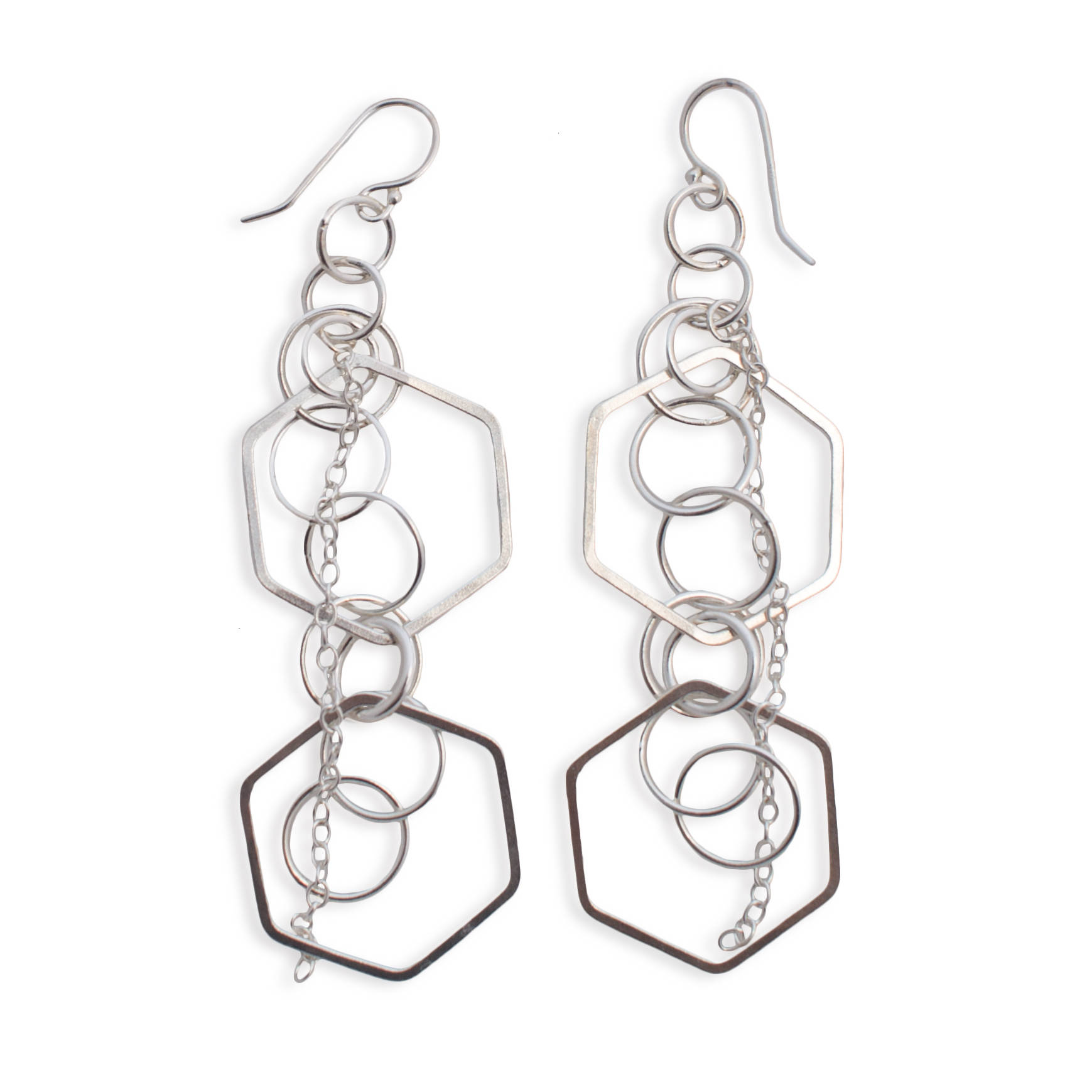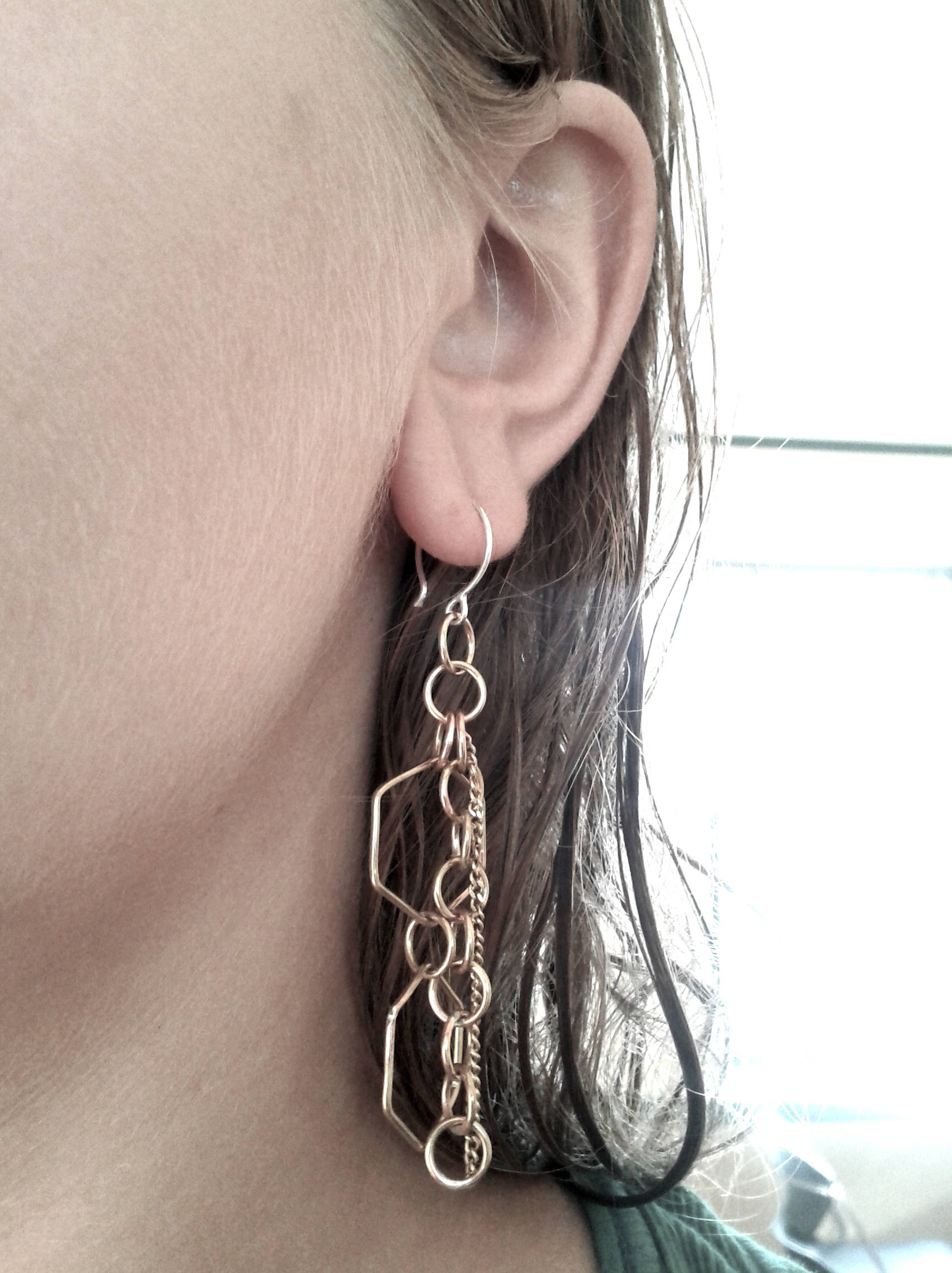 Triple Chain Dangles - Handmade Silver Earrings
These simple dangle earrings are light and airy, and chime softly with the movement of your head. They are constructed from medium gauge wire, and the hexagon elements are hammered slightly for a little bit of sparkle.

Each earring measures 6 x 2 x 1 cm (without earwire)
Recycled Sterling Silver. Handmade in Seattle, WA.
Click here for order and shipping policies
General Information
Each piece is one-of-a-kind and entirely handmade out of recycled sheet metal and wire. No parts are machine made or pre-fabricated (with the exception of 2mm chains, clasps, and earring findings). Each piece is securely soldered together, polished, work hardened, and finished. Everything is hand fabricated at the Nina Raizel Studio in Seattle, WA.
Earring Information
- Earrings are made with recycled sterling silver earwires, or recycled sterling silver posts and backs
Ring Information
- Stacker rings are available in sizes 1-15
- Wider rings are available in sizes 5-13
- Go here to find your ring size https://findmyringsize.com/
Necklace Information

- All necklaces are finished with a spring ring clasp, unless otherwise shown
- Chain lengths are listed, but can be customized on most necklaces for an additional fee
- Patterns and textures on most necklaces can be customized for an additional fee